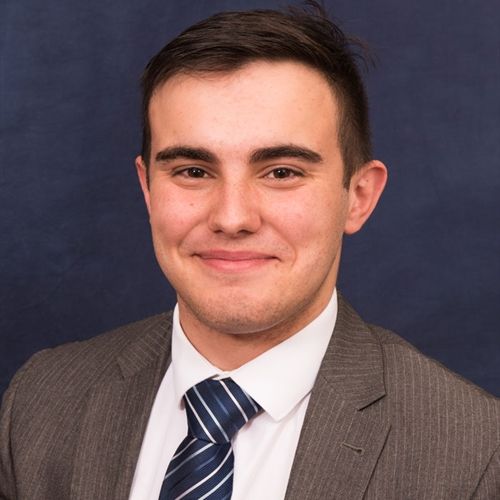 Jack Harries: Musical Director
Jack is a proud native of Maerdy in the Rhondda Fach. He was educated through the medium of Welsh at Ysgol Gynradd Llyn Y Forwyn and later at Ysgol Gyfun Cwm Rhondda (formerly Ysgol Gyfun Y Cymer).
Jack's passion for music and singing was identified and nurtured from a very young age at school. At age 6, Jack started studying brass with one of the most widely known and respected brass band conductors in Wales, Craig Roberts, who is currently the Musical Director of the Lewis Merthyr Brass Band. He furthered his brass studies with David Elliot and later Steve Martin at comprehensive school.
At the age of 13, he began studying the piano with Stewart Roberts MA LRSM PGCE, formerly Musical Director of Côr Meibion Pendyrus, now Musical Director of Treorchy Male Choir and the Deputy Musical Director of Abercynon Male Choir.
At Ysgol Cwm Rhondda, Jack also studied voice with a renowned vocal coach, Angela Morris-Parry DipRWCMD. He studied music at GCSE and A-Level and was a key member of the successful school choirs, winning first prize at the Urdd National Eisteddfod in 2014.
When Jack was just 14, he became the youngest-ever member of the renowned Pendyrus Male Choir. From the very first rehearsal, Jack's love and enthusiasm for the unique sound of a male choir were ignited. As a member of the 1st tenor section, Jack was proud to become a double winner of the Cardigan semi-national Eisteddfod in 2017 & 2019. During the last few years, Jack has often conducted Pendyrus in concerts and rehearsals, deputising for the MD and accompanied the choir on several occasions. Jack is now a proud member of the World Famous Treorchy Male Choir.
He is also the Vice President of his local male choir, Côr Meibion Morlais, and he has conducted them and Caerphilly Male Choir in both rehearsals and concerts. As a choral conductor, the highlight of Jack's career to date was conducting Côr Meibion Pendyrus in a capacity concert at the Welsh Pavilion during the choir's visit to the 'Festival Interceltique de Lorient' in Brittany, France, in 2018.
Jack is a Proud Platinum Member of the Loud Applause Rising Stars. This unique, non-profit organisation identifies, nurtures and supports up and coming talented young Singers and Musicians across South Wales. LARS was formed in 2015 and is run by a dedicated group of volunteers. Since its inception, LARS has helped over twenty young performers; some of these have gone on to professional performing careers. LARS is entirely free to its Rising Stars. Our sole aim is to give them a stepping stone towards a professional performing career. We help our Rising Stars in three main ways: Mentoring, Stage Opportunities and Bursary Funding.
Jack served as a County Borough Councillor for the Maerdy Ward at Rhondda Cynon Taf County Borough Council between May 2017 and May 2022 and works as the Community Liaison Officer for the Office of Vikki Howells, Member of the Senedd for Cynon Valley.
He was delighted to be appointed as Musical Director of Abercynon Male Choir on January 27th, 2020 and is looking forward to a successful future at the helm of this choir with its proud 50-year history.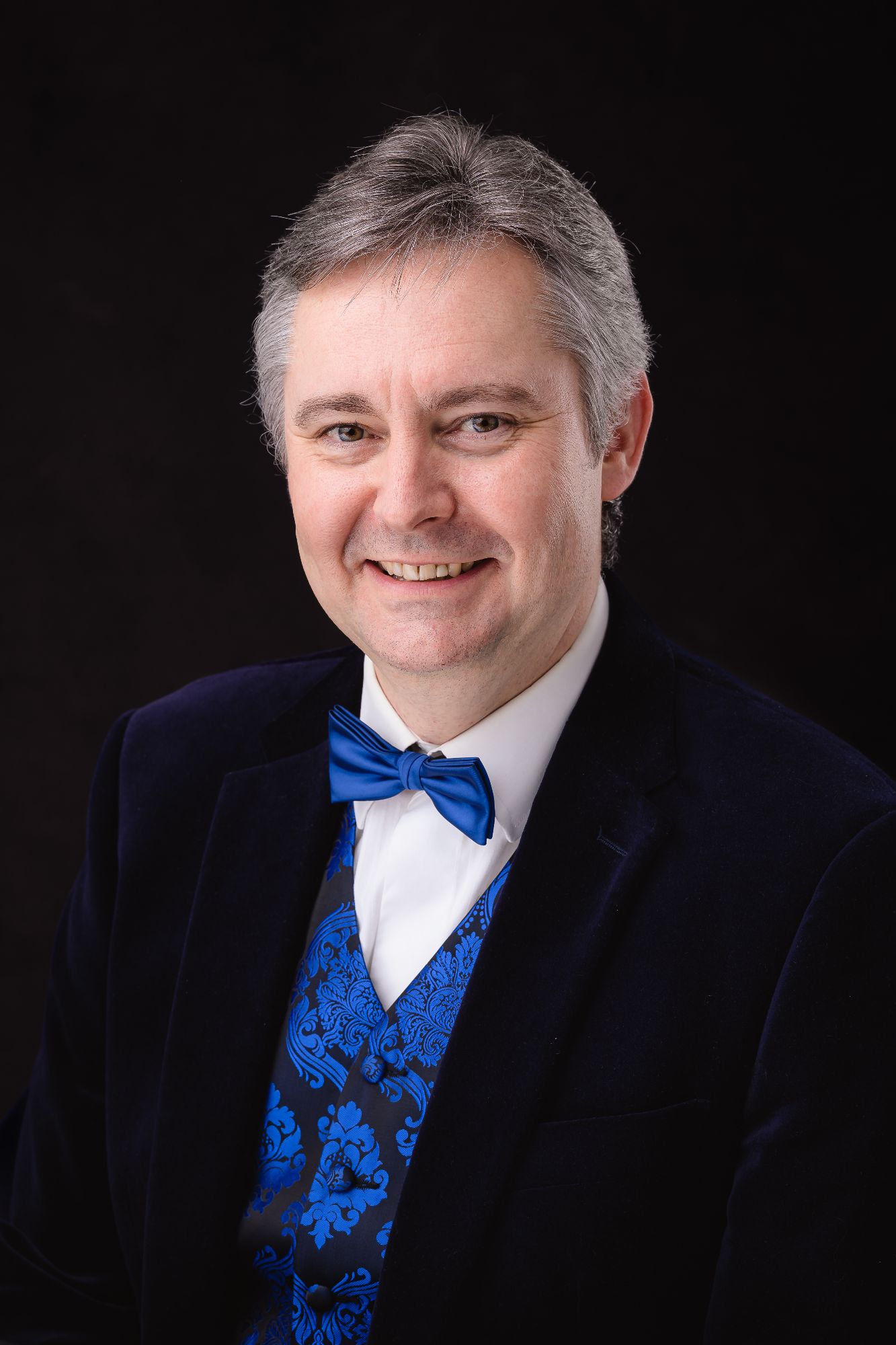 Stewart Roberts: Deputy Musical Director
Stewart Roberts spent his childhood in Pembrokeshire, and when the family moved to Treorchy, he was educated at Treorchy Comprehensive School. Whilst at Treorchy he was taught by our late conductor emeritus of Treorchy Male Choir, John Cynan Jones M.Mus,BA,ATCL and studied piano with our former accompanist Jennifer Jones BEM,GRSM,LRAM, B.Mus.
Whilst at Cardiff University of Wales he studied piano with Richard McMahon and Caroline Rae and also the cello with Chris Hodges. In 1995, he graduated with a Bachelor of Music Degree, and was awarded the Eleanor Amy Bowen Scholarship, which enabled him to pursue his Master's Degree in 1996. Stewart graduated from Cardiff University with a Master of Arts Degree in 1996.
He was awarded the Licentiate of the Royal Schools of Music before becoming the conductor of Dowlais Male Choir from 2000-2007.
In 2001, Stewart gained the LRSM Diploma in Piano Performance. Stewart has had a very successful eleven years with Pendyrus Male Choir, making them one of Wales' leading male choirs.
In 2019, Stewart was appointed Musical Director of the World Renowned Treorchy Male Choir.
As a solo pianist, Stewart has performed concertos by Grieg, Shostakovich, Mozart and Beethoven. As a cellist, he has also given many solo performances, most notably Karl Jenkins' 'Benedictus' from 'The Armed Man' at a concert at Saint David's Hall, Cardiff in 2014.
Stewart's passion for male choral singing was ignited when he was appointed accompanist to Côr Meibion Morlais at the age of sixteen.
Stewart currently teaches in Ysgol Gyfun Cwm Rhondda, Y Pant Comprehensive School and Treorchy Comprehensive School giving instrumental and vocal lessons in addition to GCSE and A Level tuition.
Stewart taught our current Musical Director Jack Harries, piano and music studies whilst he was at school. Stewart formally took on the role as Deputy Musical Director on 1st March 2022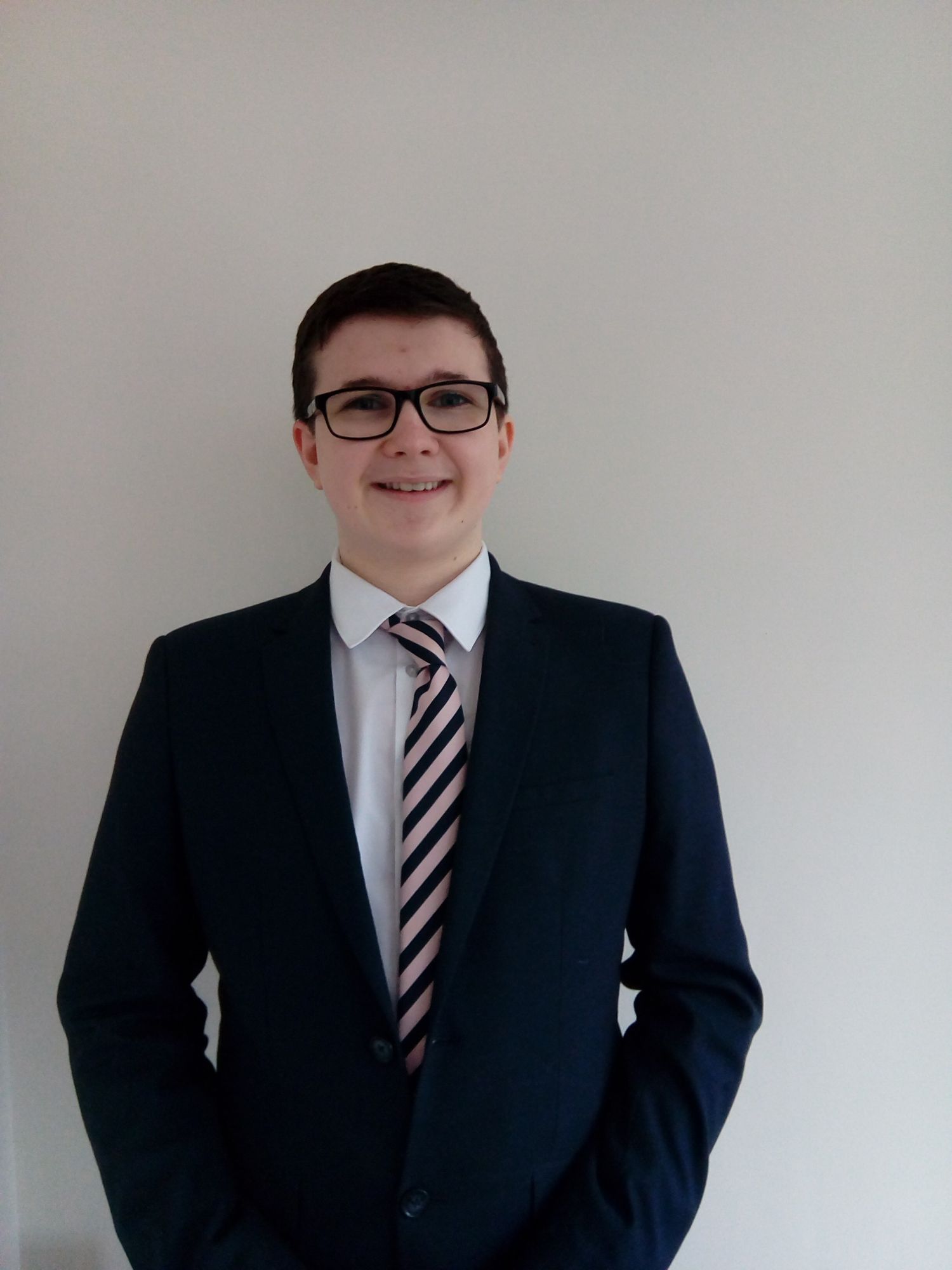 Cameron Lewis: Accompanist
Cameron was appointed accompanist of Cor Meibion Abercynon on Wednesday 23rd February 2022, aged just 17 years old.
Cameron has always shown an interest in music from a very early age and started playing the piano at five years old, giving his first solo performance at the age of 9 with Cor Meibion Abercynon. Since then, Cameron has played alongside the choir several times, including stepping in to accompany the choir. Cameron was the piano soloist on a tour of Brittany in 2017.
Having received a distinction in his ABRSM piano exams Grades 1-8, Cameron received the Dorothy Grace Atkins Award for his Grade 6 and 7. Furthermore, Cameron received a music scholarship with the Cathedral School Cardiff between 2015 – 2021.
Cameron is currently studying for his A-levels at Radyr Comprehensive School alongside studying music at the Royal Welsh College of Music and Drama since the age of 11, where he studies piano with Daniel Lewis (known as the Bach pianist) and voice under Paul Badley.
Cameron has demonstrated his expressive piano playing by Chopin, Fantasie – Impromptu Op 66, and the 'Revolutionary' Etude Op 10 No 12.
Cameron was the sole recipient of the Sir David Wilcocks Organ scholarship, which enabled him to have organ lessons at Llandaff Cathedral. He was the resident organist at St Donat's Church Abercynon between 2018 – 2021.