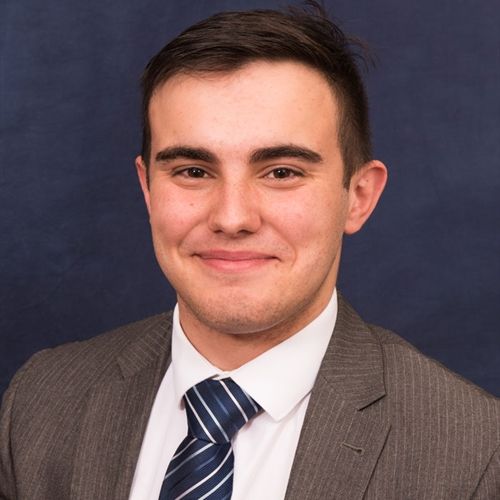 Jack Harries : Musical Director
Jack's passion for music and singing was identified at a very early age. He began studying piano with Stewart Roberts who is now Musical Director of Treorchy Male Choir. Jack also studied voice with renowned vocal coach, Angela Morris-Parry. When Jack was just 14 he became the youngest ever member of Pendyrus Male Choir.
As a choral conductor the highlight of his career to date was performing Cor Meibion Pendyrus in a capacity concert at the Welsh Pavilion during the choir's visit to the Festival Interceltique de Lorient in Brittany, France in 2018.
Jack is a Local Councillor at RCT CBC and works at the Constituency Office of the Assembly Member for the Cynon Valley.
Jack is delighted to be appointed our MD and is looking forward to a successful future at the helm of this choir with its proud 50 year history.
Alun Caffery lives in Nelson but originally came from nearby Cilfynydd, a village with a reputation for producing outstanding musical talent such as Howard Jones,
Sir Geraint Evans and Stuart Burrows.
For many years, Alun has been established as a local musician of repute and his talents as a choral conductor are equally matched by those as a pianist, organist and conductor. He has been associated with choral music for many years, having conducted Gymanfa Ganu and several choirs before rejoining Abercynon in July 1998.
A founder member of Côr Meibion Abercynon, Alun retired as Musical Director in 2012 and continues to sing in the Bass section of the choir, occasionally returning to the baton when the need arises.